Chime for Change
Social Media and Community Engagement Manager
Managed the social media distribution channels for "Chime for Change" a Gucci Foundation initiative to create opportunity through Education, Health, and Justice for girls and women around the world.
• Created digital media content throughout all social media channels (Facebook, Twitter, Instagram etc.)
• Monitored community engagement
• Compiled analytic reports
• Created and disseminated newsletters
ReachOut.com
Digital Content Producer
• Responsible for all aspects of media production for distribution on web, DVD, and broadcast for the organization's media arts initiatives in the service of youth suicide prevention
• Supervised and streamlined ReachOut's key partnerships with AFTRS (Australian Film Television and Radio), Australia's Mental Health Commission, Music Feedback, Young and Well Cooperative Research Centre, and Google Australia
• Supervised and produced content for ReachOut with AFTRS (Australian Film Television and Radio), Australia's Mental Health Commission, Music Feedback, Young and Well Cooperative Research Centre, and Google Australia
• Conducted research into the appropriate content and production methods for developing media campaigns on mental health issues and prevention of youth suicide targeting young men
• Supervised media producers engaged to support the production of content for the organization's projects
• Increased the online traffic to the ReachOut.com's YouTube channel by 90% over a one -year period (2010-2011)
• Developed and maintained partnerships and held media production trainings with community organizations, media industry professionals, consulting media educators and youth workers throughout Australia
• Coordinated the "ReachOut Reporters" team, a group of 16 young people representing diverse communities across Australia engaged in the production of creating multimedia web content for distribution through ReachOut.com
• Program activities included the development of a unique curriculum delivered in two intensive five-day training institutes and ongoing support of youth producers through peer-facilitated online forums and one-on-one portfolio reviews throughout the year
• Content created for website exceeded expectations of management in quality, creativity, and viewership
• Completed projects on time and under budget
Great Apes Summit
Social Media Strategist/Community Engagement Manager
Amplified Great Apes Summit (UN-GRASP & Arcus Foundation Partnership featuring Jane Goodall at the Jackson Hole Wildlife Film Festival) from 100 people on-site to over 300,000 unique viewers of posts, photos and 11 original video news briefs in four days. Exceeded client expectations of growth and viewership and amount of content and engagement done.
I Am a Girl
Community Engagement Manager and Digital Strategist
• Managed the grassroots distribution of I AM A GIRL in collaboration with Gathr Films
• Created fundraising strategies; nurtured and developed relationships with community organizations and non-profits working on girl and women issues in the United States and abroad
• Collaborated with Marketing/PR to research interesting story angles and publicity strategies
• Led the film's website and digital content audit
• Impressed management with ability to connect with communities and engage with them to become involved in specific projects
• Asked to take on this role based on success as Director of Community Outreach at Fighting Owl Productions (PR, Marketing, and Media Company)
Freeway: Crack In The System
Social Media Strategist/Community Engagement Manager
• Managed the social media distribution channels and outreach to community organizations for the feature length documentary "Freeway: Crack in the System" by award-winning filmmaker Marc Levin, of Blowback Productions
• Facilitated social media partnerships with A-List celebrities, the hip-hop community, media outlets, educational institutions and scholars, and Focus Features, which distributed the Gary Webb film "Kill the Messenger" starring Jeremy Renner
• Praised by managers for ability to get deep community engagement in the film and buy in from filmmakers, producers, and distributors
By Sidney Lumet
Social Media Strategist/Community Engagement Manager
• Created and managed the social media, community engagement, and outreach strategies for the feature length documentary, By Sidney Lumet, by award-winning filmmaker Nancy Buirski (Afternoon of a Faun, The Loving Story)
• Facilitated social media and marketing partnerships with film and acting schools, legal organizations, Jewish groups, educational institutions, scholars and journalists
Cass McCombs - "Run Sister Run"
I worked with director, Rachael Pony Cassells to distribute the video on social media after it premiered online at Vogue.
Outreach and Engagement outcomes: The subject of the short video, activist and athlete Tracie Leost, was invited to speak at an international conference on domestic violence against women. Pitchfork, SPIN, and Sterogum and countless others shared the story and video. In less than a week over 27,000 people have seen the video.
Friends of the Los Angeles River (FoLAR)
Project Manager
Managed an educational project with Friends of the Los Angeles River educational staff, graphic designers, and builders in the creation of educational kiosks along the river.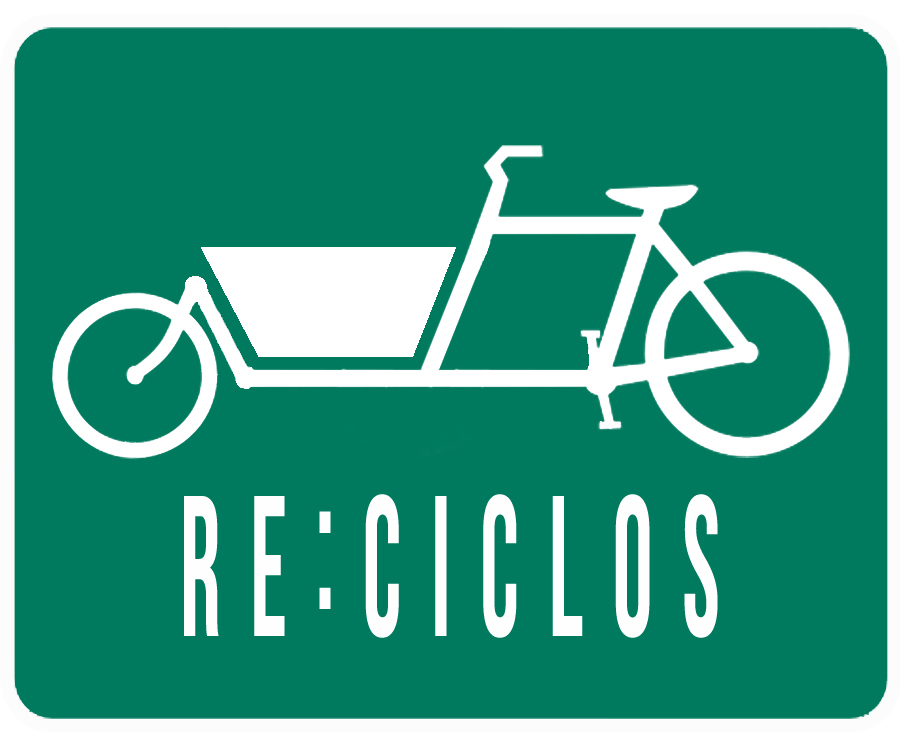 Re: Ciclos
Digital Strategist/Project Manager for Re: Ciclos Youth Empowerment and Environmental Program
The Re:Ciclos project guides students in redesigning, re-fabricating, and assembling cargo bikes from recycled materials and distributing them to communities, individuals, businesses and/or organizations in need of alternative modes of transportation
• Created and managed the fundraising, community, social media outreach, and marketing strategies for Re: Ciclos
• Won 3 major clients/sponsors including Proyecto Jardin, Community Services Unlimited, and Movable Parts
• Praised by senior management for efficiency, meeting internal deadlines, and designing and implementing strategies in limited time
Make Your Move
• Developed traditional marketing, dsitribution, and social media outreach campaigns for "Make Your Move" feature film starring Derek Hough of Dancing With the Stars and K-Pop sensation BoA
• Created Facebook video content with Derek Hough
• Negotiated partnerships with dance studios and grassroots dance education organizations for outreach initiative
• Coordinated promotional and premiere screenings around the country
• Strengthened community engagement and gained strong knowledge of sponsor organizations and their values